Revolutionizing the fitness industry by providing "A comprehensive approach to weight loss" and optimal health through proven practices and education that is affordable to all.
To be a major player in the fitness, nutrition and wellness industry by assisting and educating people to reach their goals through proven nutritional practices and lifestyle behaviors.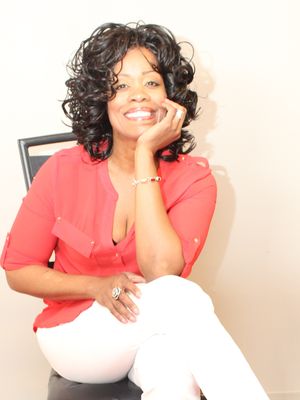 A Note from Coach KENYA
What feeds you - Mind, Body and Spirit?
Achieving good health requires looking at all areas of your life and choosing the best path for your LIFESTYLE. A Certified Holistic Health Coach will give you the tools to achieve your goals.
Perhaps this is one of the great questions of life. I'd like to share with you what I have learned through experience. Life can be tough and filled with unexpected twist and turns. In order to prepare for those twist and turns you must be equipped mentally, physically, and emotionally - one absent of the other simply won't suffice.
Proper nutrition, exercise and a balanced spiritual approach to people, places and situations are the tools that will help you discover the answers to questions like- what feeds you.
In America we are seeing a shift of consciousness towards what is kind and honorable. In other words, people are sick and tired of being sick and tired. You want what is best for your families, your communities and yourself. People want to be well in all aspects of their lives.
That wellness can only be achieved through balance. That balance starts with how we treat ourselves, what we put in our bodies, how we care for ourselves psychically and how we spend our time. These are integral pieces to the wellness puzzle.
BODY DIVINE ® provides "A Comprehensive Approach to Wellness" by utilizing proper nutrition, psychical activity and positive mental practices. BODY DIVINE® assists in giving you the tools to re-awaken to your purpose. I know personally, that being awake through life has a huge impact on ones quality of life.
Join the BODY DIVINE® wellness movement. A movement of people who choose to be whole - Mind, Body and Spirit and want to nurture families and communities that are whole and well.
There is much work to be done and your contribution is necessary.
BE YOURSELF - JUST BETTER
Coach KENYA
Food & Lifestyle Coach
Chief Wellness Officer (CWO)
Certified Holistic Health Coach (CHHC)