Revolutionizing the fitness industry by providing "A comprehensive approach to weight loss" and optimal health through proven practices and education that is affordable to all.
To be a major player in the fitness, nutrition and wellness industry by assisting and educating people to reach their goals through proven nutritional practices and lifestyle behaviors.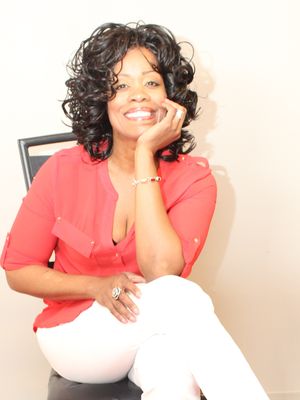 About Coach KENYA
Coach KENYA Catlin is the Chief Wellness Officer of BODY DIVINE Wellness. She is a Certified Health Coach Practitioner, Motivational Speaker and Author who assists individuals, groups, communities, corporations and municipalities in pursuing healthier lives to prevent and manage chronic illness. She does this by teaching the practical principles of proper nutrition, movement and overall wellness through behavior modifications.
Coach KENYA started her practice in 2007 and has achieved long-term sustainable results among her clients. Coach has been featured on a variety of media outlets from prime-time television to local publications and her message is unwavering. Whether it is a community struggling with violence, a corporation seeking more productivity from its employees or a family desiring optimal health and longevity.
Her message is clear: "Healthy People, Make Healthy Communities."
ABOUT BODY DIVINE
BODY DIVINE assists everyday people in exploring all they can be by utilizing "A COMPREHENSIVE APPROACH" to wellness that includes but is not limited to nutrition, movement, weight management, community, financial fortitude, relationships and self-love modalities. Our programs provide people and communities with the tools they need to live a healthier, happier and more productive life.
BECOME A HEALTH COACH
Health Coaching is here to stay offering a myriad of opportunities. If assisting individuals, groups, communities, corporations and municipalities in creating and implementing long term sustainable wellness programs is exciting to you Coach KENYA welcomes you to explore becoming a Certified Health Coach.
"Personally, I'd like to see more DIVERSITY in the PREVENTATIVE HEALTH SPACE. It is key to closing the HEALTH DISPARITIES GAP, CREATING JOBS AND BUILDING COMMUNITIES." - Coach KENYA
For more information about BODY DIVINE products and services please contact Coach KENYA or learn more about becoming a Health Coach Here.
Coach KENYA
Food & Lifestyle Coach
Chief Wellness Officer (CWO)
Certified Holistic Health Coach (CHHC)